Our Prices and what we offer here at Destiny Pole Studio
Here at Destiny Pole Studio we offer a range of payment and package options to suit your needs and to fund your new addiction!! :-) From 'Pay as you Go' to 'Class Packs', 'Private Lessons' and 'Courses'... There's a Pole session to suit every requirement and budget.
WE HAVE TWO VENUES TO CHOOSE FROM - OXFORD AND MIDDLETON CHENEY (Prices will vary slightly between the two locations)
**3rd venue in Banbury opening soon!!**
Beginners Courses
This is our most popular and cost effective option. Courses teach the basics and techniques of pole to get you spinning around in no time! They are designed for people who have never done pole before and so therefore everyone within that group will be in the same boat, and probably also come by themselves just like you!
At the end of each level, you will then move up with the 'group' and continue to learn new tricks and spins, whilst building the strength and confidence within yourself... and being in a group of the same ability, our students say it is so encouraging.
You will:
grow as a group
meet new people of the same ability
directed programme to help keep you motivated
hone the key basics
no strength required to start
'Catch up' classes offered at a discounted rate, if a session is missed for any reason
NEW 4 WEEKS BEGINNERS COURSE - Oxford - Starting Weds 2nd February 2022!!! £35 for all 4 sessions - only 10 SPACES AVAILABLE!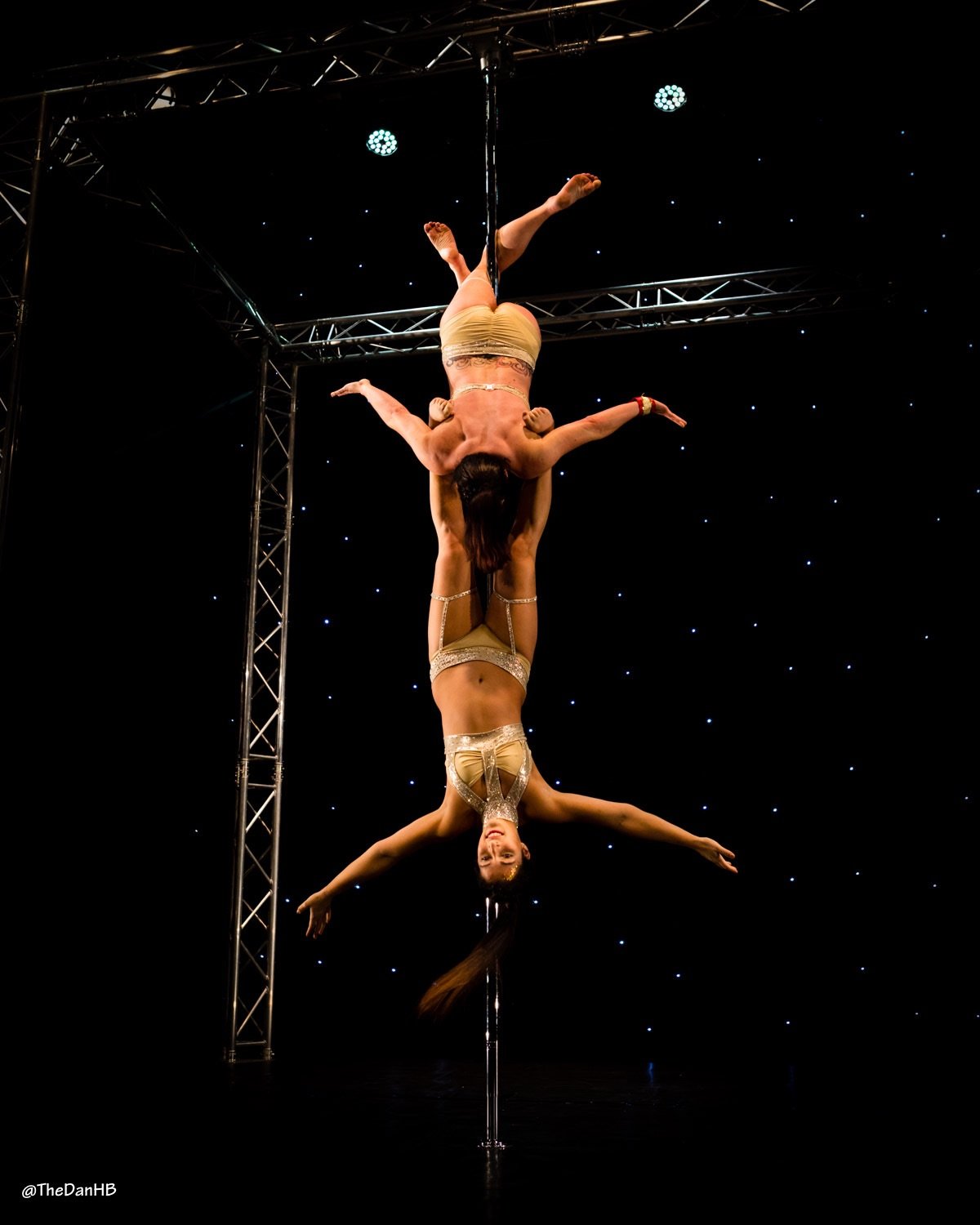 Pay as you Go
If you are new to pole and can't commit to the same time slot every week for our courses, then enjoy the same benefits but in a class setting! These sessions can be booked for any level of Pole - Beginner right through the advanced!
Same directed program as our courses to help keep you motivated
Attend different classes at a time and day that suits you, and only pay for that class
Be inspired by others around you

No need to wait for a 'Beginners course' to begin, start whenever you feel ready!!

£11 per 60min session
Various classes to suit different levels of Pole.
Class Packs
Just the same as Pay as you Go, but buy a bulk in order to save yourself some money! Like a membership, without the ties ;-)
Class packs offered are available in the following amounts (both to be used within 6 weeks from purchase):
4 Class pack - £39
6 Class pack - £55 (6 sessions for the price of 5!)
This option is very popular among our current students who have completed courses and/or who want to pole more than just once a week! Buying a class pack will also give you a discount code for one of our private lessons at Oxford during those 6 weeks! :-)
just head to the "Prepaid" section of the booking website, found in the top right hand corner to purchase.
**PRICES ABOVE ARE FOR OUR OXFORD VENUE ONLY.
Pole Jams
Designed so that you can practice your new found skills!
Although not a taught class, one of the Instructors will be there to help assist you if you're not sure of something or to spot you in a move you don't feel quite confident to do on your own yet....although you may find us practising our own skills alongside you :-)
The Pole Jams are extremely benefical, as you can practice the various moves we teach you and link them together in innovative ways..... Some of our students enjoy putting routines together, whether its just for themselves and their own development, or because they are training for a competiton of performance!
TBC
Private Lessons
These sessions are great for if you want the Instructor's undivided attention!! Students find that they learn a lot more and the Instructor can tailor the session to suit you!
We can offer private tuition to focus on a range of different skills, or work on 'that nemesis move', for example:
Pole tricks/Spins
Choreography
Stretch and splits training
Polesilks (a fusion of the circus art of 'silks' and pole...at the same time!)
Conditioning
It's your unique session, so we will tailor and pre-prepare a lesson plan just for you on whatever you feel like... within reason!!!
Session prices and booking info for each venue are displayed below;
Banbury
Private sessions are just £27.50 (1 student to 1 Instructor)
OR want to share with a friend? £40 (£20 each - 2 students to 1 Instructor)
Availability of these sessions can be found on Facebook or by emailing us at [email protected]
Oxford
Private sessions are just £35 (1 student to 1 Instructor)
OR want to share with a friend? £50 (£25 each - 2 students to 1 Instructor)
These can be booked on the booking site as normal!
A special 5% discount on privates at Oxford can be obtained if a 4 class pack is bought on the Paygo group classes!